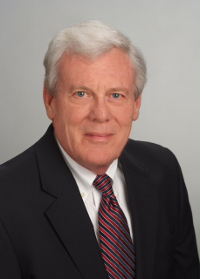 Dennis W. Bowman, Ph.D., President and Founder
Dr. Bowman formed PSSG to provide an array of consulting and training services to public safety agencies in the United States. He is a retired captain from the Illinois State Police where he held various command positions such as Accreditation Manager, Community Policing, Research and Development, Staff Services, Drug Enforcement and District Commander. He is a graduate of the FBI National Academy and held several leadership posts in the alumni organization, including Illinois state chapter president. He was selected as the Section III Representative at the FBI National Academy.
Dr. Bowman obtained both his doctorate and master's degrees from Southern Illinois University. His Ph.D. is in Education while his Master's is in Administration of Justice. Dr. Bowman served as adjunct faculty in the Administration of Justice department at SIU for several years. His undergraduate degree is in secondary education from Illinois State University. He served as a professor in the School of Law Enforcement & Justice Administration at Western Illinois University, teaching in areas of policing, ethics, management and criminal investigations to undergraduate and graduate students. He presently holds a Professor Emeritus status at WIU. Dr. Bowman once served as the Director of the Institute for Applied Criminal Justice Studies at WIU which is actively involved with the development of research, education and training initiatives for the criminal justice professions.
Dr. Bowman served as a Certified Assessor for the Commission on Accreditation for Law Enforcement Agencies (CALEA) and was selected by CALEA to serve on three Standards Review Task Forces in 1993, 1997 and then again in 2004. He was a task force member of the Federal Law Enforcement Training Accreditation program which is under the auspices of the Federal law Enforcement Training Center (FLETC) at Glynco, Georgia.
Dr. Bowman served for six years as a policy consultant with the Metropolitan Police Department in Washington, D.C. in the area of law enforcement policy. He has also consulted and trained for several agencies throughout the nation on numerous law enforcement topics and programs. He has published numerous articles on law enforcement policy, community policing, risk management, has guest-lectured at the Institute for Police Technology and Management (IPTM) at Orlando, Florida, in staff inspections and internal auditing and is a frequent lecturer for the Illinois Police Executive Institute. His international training experiences involve instruction in leadership assessment, police-media relations, critical incident management, community policing and the American criminal justice system. He has trained in Afghanistan, China, Germany, Kazakhstan, Ecuador and Russia. He is responsible for the development of a formal relationship between his university and East China University of Political Science and Law in Shanghai, China, and has lectured at the Zhejiang Police College in Hangzhou, China.
Associates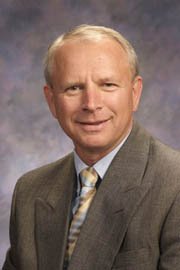 Professor
School of Law Enforcement & Justice Administration
Western Illinois University
Dr. Sergevnin serves as the Director, Center for Applied Criminal Justice in LEJA. He formerly worked as the Manager of Research for the Illinois Law Enforcement Training and Standards Board as Editor of the Law Enforcement Executive Forum. From 2003-2006 he served as the Director of the Illinois Police Corps at WIU. Dr. Sergevnin is a retired Colonel from the Russian police and several universities in Russia such as Vladimir Juridical Institute and Saint Petersburg University. He has 28 years of teaching experience in Russia and United States. Dr. Sergevnin has extensive experience in teaching various in-service topics and giving lectures at many different institutions.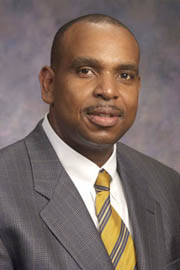 Barry S. McCrary, Ed.D.
Associate Professor
Western Illinois University
School of Law Enforcement and Justice Administration
Barry S. McCrary, Ed.D. Has more than 30 years of experience in the field of juvenile justice, as well as more than 27 years of experience in training and academics. Dr. McCrary is currently an associate professor at Western Illinois University and was a professor at the University of Phoenix teaching policy issues in criminal justice. He worked for Allegheny County Juvenile Court, Community Intensive Supervision Program in Pittsburgh for 18 years, where he was responsible for counseling, designing, implementing and monitoring a progressive treatment program.
Dr. McCrary founded Maleness to Manhood, Inc., a nonprofit mentoring program for inner-city youth. He also worked as a counselor, consultant, therapist and crisis intervention specialist for various organizations, including as a youth development aid at a Pennsylvania youth development center with violent juvenile offenders. He has experience in social science, administration of justice and educational leadership. His relevant project experience includes corrections administration and management, corrections research and for 18 years, he supervised a community intensive supervision program and supervised correction and probation workers within community corrections setting and provided 3-day workshops quarterly for the officers and community monitors.
His corrections-based staff development and in-service trainings addressed a variety of topics, including restorative justice, supervisory roles and responsibilities, drug and alcohol education and assessments, group facilitation, staff effectiveness, family assessment, gang intervention, parent effectiveness, community organization and the development perspective of criminal behavior. Dr. McCrary earned his doctorate in Education from Duquesne University, his master of science in Administration of Justice from Shippensburg University, Pennsylvania, and his bachelor of science in Human Resource Management from Geneva College, Pennsylvania.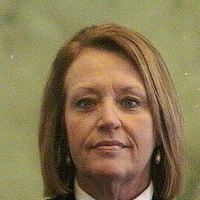 Debra Brown
Debra Brown is a retired Captain from the Sangamon County Sheriff's Office in Springfield, Illinois. Debra served 32 years at the Sheriff's Office, starting as a telecommunicator and retiring as Captain of the Operations Division. Throughout her thirty-two years with the Sheriff's Office she worked all three patrol shifts as a deputy, sergeant and lieutenant. She also was a D.A.R.E. Officer, supervised the Crime Prevention Division, coordinated the College Intern program, worked in the Office of Professional Standards and oversaw the Operations Division the final two hears at the Sheriff's Office. Throughout her career she instructed Recruit Classes at the Illinois State Police Training Academy.
Debra received an Associate's Degree from Southern Illinois University Carbondale and a Bachelor's and Master's Degree from Western Illinois University in the School of Law Enforcement & Justice Administration. She is a 2001 graduate of the Northwestern University School of Police Staff and Command. Debra is currently an Associate Professor at the University of Illinois at Springfield in the Criminology and Criminal Justice Department. In addition, she works as security detail at the Illinois House of Representatives when they are in Session. She currently holds the office Secretary for the Fraternal Order of Police Lodge 55.
Portia Yvonne Swinson is a retired member of the Washington, D.C. Metropolitan Police Department. During her twenty-five years on the Department she worked in several police districts in the patrol section as an officer, sergeant and lieutenant. The last five years of her career she was assigned to the Planning and Research Division in charge of the Accreditation Unit.
Upon her retirement she worked for a year and a half with the National Organization of Black Law Enforcement Executives as the office manager.
She joined the Georgetown University's Department of Public Safety May 1, 2000 as the Accreditation and Training Manager. Her first assignment was to single-handedly prepare the Department for a Commission on Accreditation for Law Enforcement Agencies (CALEA) on-site assessment, held five months later in October 2000. It should be noted that this process normally takes a staff of at least four individuals a year of intense preparation. Since that initial 2000 CALEA on-site, she succeeded in leading the Department through a second on-site, held in April 2002, again unassisted. For these accomplishments she was given an Outstanding Individual Achievement Award on May 3, 2002. Ms. Swinson was promoted to the rank of Assistant Director and was responsible for Accreditation, Training and the Communication Section.
Ms. Swinson has served for more than twenty years as a Certified Assessor for the Commission on Accreditation for Law Enforcement Agencies (CALEA). She has conducted numerous on-site assessments for various law enforcement agencies, to include colleges, universities and state and sheriffs police departments.
Karen L. Sears, Ph.D.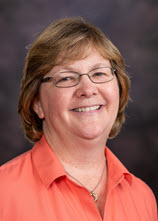 Dr. Karen L. Sears earned a Ph.D. in the field of industrial-organizational psychology from the University of Illinois, Urbana-Champaign, with minors in social psychology and quantitative methods. She is a Professor of Psychology and Department Chair at Western Illinois University.
In her role as department head, she has administrative experience in overseeing departmental objectives, recruiting and evaluating personnel, administering operating budgets and furnishing leadership for strengthening teaching and scholarship among members of the department. Dr. Sears has taught courses for more than 20 years ranging in subject matter, such as statistics and research methods; industrial-organizational psychology; women and work; fair employment law; and conflict resolution. Her research interests include examination of factors influencing counterproductive work behaviors, such as bullying, sexual harassment and workplace incivility. An additional leadership role held by Dr. Sears was union president of a university-based chapter; she served for 6 years as president of that organization, negotiating and enforcing a labor contract on behalf of 750 faculty and administrative support professionals. Dr. Sears is a member of the Society for Industrial and Organizational Psychology and the Association for Psychological Science.
Dr. Sears's training and background qualify her to assist with a range of human resource issues and function, such as: job analysis, job design, competency modeling; union issues, labor relations, equal employment opportunity policies; performance management; training, professional development; work-family balance; groups, teams; motivation, job attitudes and engagement surveys; inclusion, diversity; leadership development; and mentoring, socialization, onboarding.
Retired Chief of Police, Town of Florence, Arizona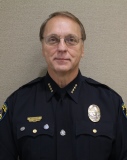 Dan Hughes holds an MA in Law Enforcement and Justice Administration from Western Illinois University, a B.A. in Labor Relations from the University of Illinois, Springfield, and is a graduate of the F.B.I.N.A.'s 193rd Session. He has more than 40 years of experience within police agencies, with 31 of those years in management and leadership. Appointed Chief of Police in Town of Florence, Arizona, in 2012, Mr. Hughes has brought the department into compliance with national policy and procedure standards. Additionally, he has worked collaboratively with other agencies on border and transcontinental terrorist law enforcement cases. Florence, Arizona, under Mr. Hughes' leadership has maintained the title of "Safest City in Arizona" since 2012.
Recognizing the need to work with diverse constituent groups, Mr. Hughes has established community policing programs. Working with constituents as well as internal training and with officers, he has established a record of community trust and progressive partnering.
Mr. Hughes came to Florence from the position of Assistant Chief of Police in Springfield, Illinois, and Chief of Police for Surprise, Arizona. While in Surprise, Mr. Hughes led the department from three small buildings to a state-of-the-art facility, which is now nationally accredited. This rapidly growing city rose from 25 officers and 15 civilians at his arrival to 135 sworn officers and 50 civilian personnel by the time he left.
With the arrival of the spring training facility for the Kansas City Royals and the Texas Rangers in addition to a tennis facility that hosts international events throughout the year, Mr. Hughes led the security and law enforcement efforts for the special event and high- profile event spaces and athletes.
Chief Hughes is a member of the International Association of Chiefs of Police (IACP), the Pinal County Law Enforcement Association (PCLEA) and the Arizona Association of Chiefs of Police (AACOP).